The New Table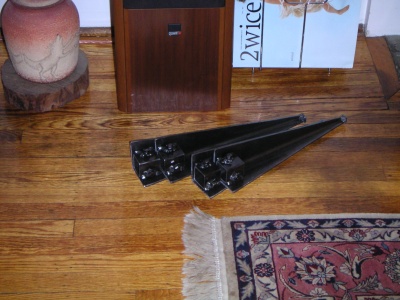 The legs came first.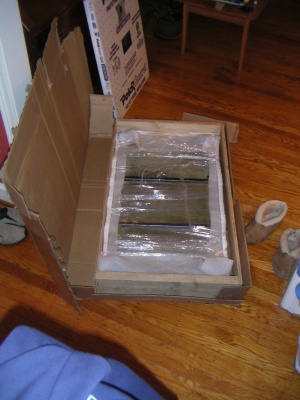 And then the top (the next day).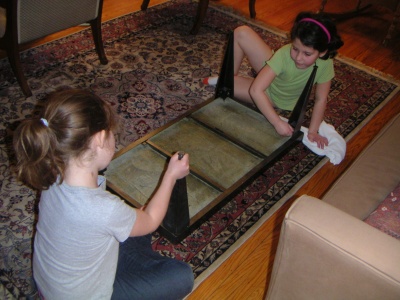 The girls helped put the legs on.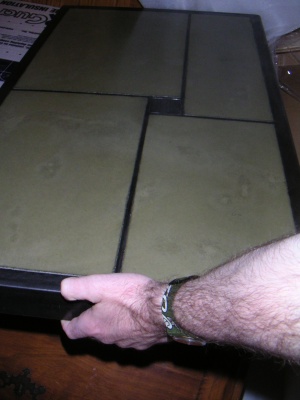 Look - the top is green. It goes well with my watch.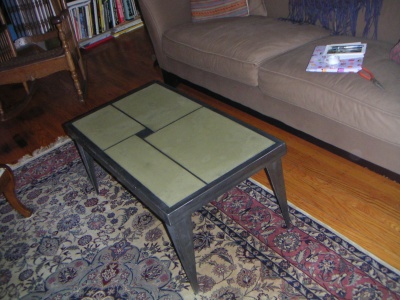 It changes the look of the room.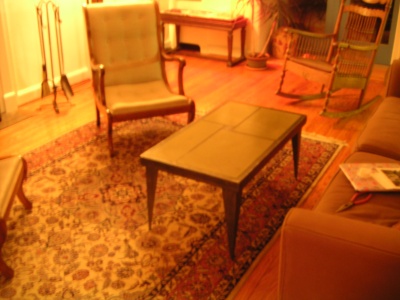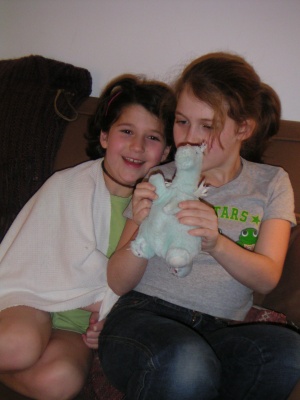 Anna and Puff admire the table.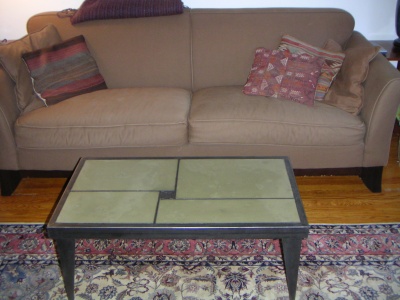 (A few days later...) It's starting to look at home.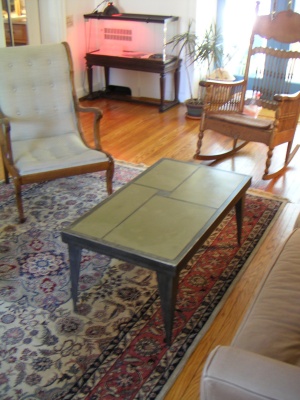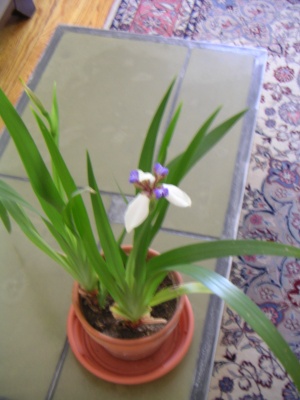 And it looks good with the spider lily on it.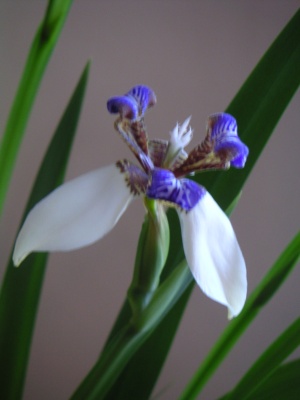 The spider lily's blooms are quite transient. This one lasted all of twelve hours.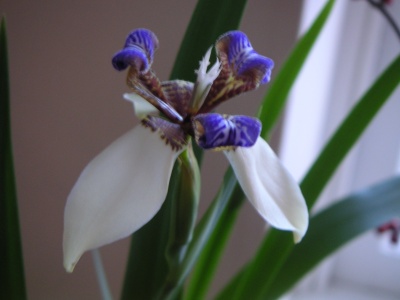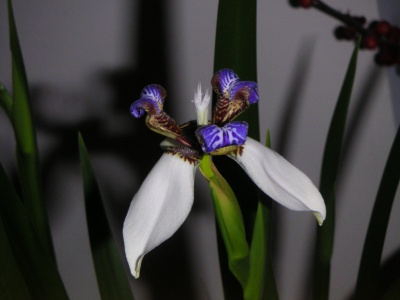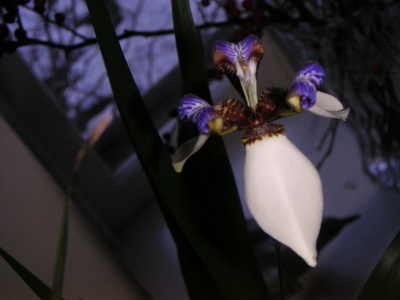 Thanks, Linda and Ira.